Are You a Member of the Herbal Roundtable?
An herbal gathering for those who love –
to play,
share their knowledge and experience,
hone critical thinking skills,
brush up on key areas of herbal medicine,
Building community
I originally conceived of the Herbal Roundtable when I was living in the Hurricane Creek Wilderness preserve. Kent Bonar used to visit me to talk about the plants and those conversations were gold…they needed to be expanded to include more Ozark herbalists! Kent helped me round up the first small group, who came for a weekend, along with a videographer to capture our time together. There was a hurdle, it was a rugged expedition to reach me, one not many could manage…and few would take regularly.  So, an ongoing Roundtable had to wait.
The next step happened outside of the wilderness when I was giving weekend workshops. Knowing how we learn best through teaching and play, I invented a game I called "Apothecary Jumble" and it was a hit. After a day of instruction, we played the game late into the night.
The two concepts have now come together, adapted for a small group of herbalists (up to 10), on an ongoing monthly basis. I should add that by "herbalist" I mean anyone in a wellness practice or study who uses plant-based medicine (acupuncturists, chiropractors, CAM nurses & doctors, health coaches, etc.).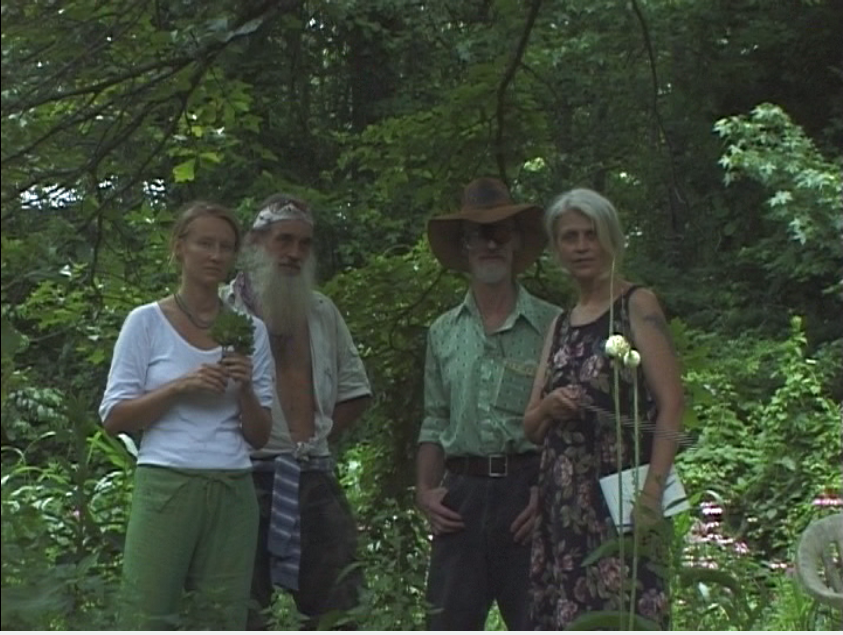 Here's how one research paper defines them:
Serious games are designed with the intention of improving some specific aspect of learning, and players come to serious games with that expectation. Serious games are used in emergency services training, in military training, in corporate education, in health care, and in many other sectors of society.

They can also be found at every level of education, at all kinds of schools and universities around the world. Game genre, complexity, and platforms are as varied as those found in casual games.

Play, an important contributor to human development, maturation, and learning, is a mandatory ingredient of serious games. 
Themes & Time
Each monthly game has a theme, announced in advance and members have the month to brush up on the topic. For example, the theme could be Herbal Energetics (Western), or applying herbal actions, or distinguishing between the mints, etc. Your ideas for themes are invited!
The game runs for two hours.


Team play
Members are grouped into teams. Those who may be relatively new to the study of botanical medicine are teamed up with the more experienced. 
Membership
Limited to ten members per group. Two Roundtable groups are now being formed, one in Eureka Springs and another in Fayetteville. I'm looking for people who are committed and willing to block out one two-hour slot a month. This is a "life-time" educational membership, however, it may be revoked if a member misses three sessions in a row, to open a seat to the waiting list.


RoundTable Online Version
If enough folks express interest I'll get an online version going, so use the contact form to let me know.


Membership Fees & Goodies
After you're application is accepted, the next step is payment of the lifetime membership fee, $100. You'll be emailed a special link. Once it's received, you'll be signed up for a six month subscription to the Ultimate Herbal Database. 
Each Roundtable Session is $25. However, for paid subscribers to the Database, it's reduced to $10 for six months.